---
Given the dynamic macro backdrop, the Company continues to focus on planning for the future and how to grow within a range of potential scenarios. In 2022, we accelerated our strategy and began simplifying our structure to better position Baker Hughes to navigate the evolving markets and capitalize on emerging growth opportunities. In September, we announced the re-segmentation into OFSE and IET as the first step to streamline our organization and drive our transformation.
Through the restructuring, which took effect in the fourth quarter of 2022, we merged multiple functions between OFS and OFE, as well as TPS and DS, driving a more simplified and focused organizational structure and reducing duplications. We also undertook a similar exercise at the corporate level, consolidating functions and driving more accountability within the operating segments to reduce corporate cost and enhance organizational vitality.
Our restructuring should accrue several direct operational benefits for Baker Hughes:
We will allow each business to better focus and adapt to the quickly changing energy markets. OFSE and IET have different growth profiles and market conditions, and our structure will better support evolving customer needs and commercializing solutions in a more efficient manner

We will remove at least $150 million in costs through a consolidation of product lines and related functions, as well as at least a 25% reduction in our executive management team.

We will improve our operational flexibility and execution under a more focused management team. Our new structure will allow for more time and focus to areas like supply chain, operations, and capital allocation, driving better coordination, consistency, and governance.
These changes were part of an intentional and phased approach to achieve our long-term objectives. In addition to the immediate benefits, we believe our re-segmentation and simplification bring several durable advantages to maximize shareholder value.
First, it fully capitalizes on the benefits of our combined size and scale. Tour diversity and scale across the energy complex allows Baker Hughes to continue investment in New Energy areas and invest in tuck-in  acquisitions to strengthen our core competencies, even as the most dramatic growth of the energy transition is still several years away. This will also allow us to pursue growth opportunities while returning  60% to 80% of our free cash flow back to shareholders without compromising the financial strength of Baker Hughes.
Second, the significant customer overlap between OFSE and IET represents a significant opportunity for Baker Hughes to support our current customer base on their own energy transition journeys. Many of our  current oil and gas customers are already seeking new technologies and solutions in New Energy areas. Our portfolio of compression, power generation, carbon capture, hydrogen, condition monitoring, digital,  and cleaner power technologies combined with our traditional oil and gas and subsurface capabilities make us uniquely positioned to support our customers as one Company, as well as to serve adjacent industrial and hard-to-abate industries.
Third, we determined our legacy organizational structure was impacting the pace of improvement in our operational performance and returns. Our restructuring will ensure better flexibility, enable faster decision-making and allow each segment to deliver solutions in almost any macro environment.
Transform the core
To transform our core, we completed cost-out initiatives and portfolio rationalization across multiple businesses and geographies. We also grew revenue 3% while expanding margin rates by 100 basis points, and, since 2017, we have closed or divested $1 billion of non-core assets.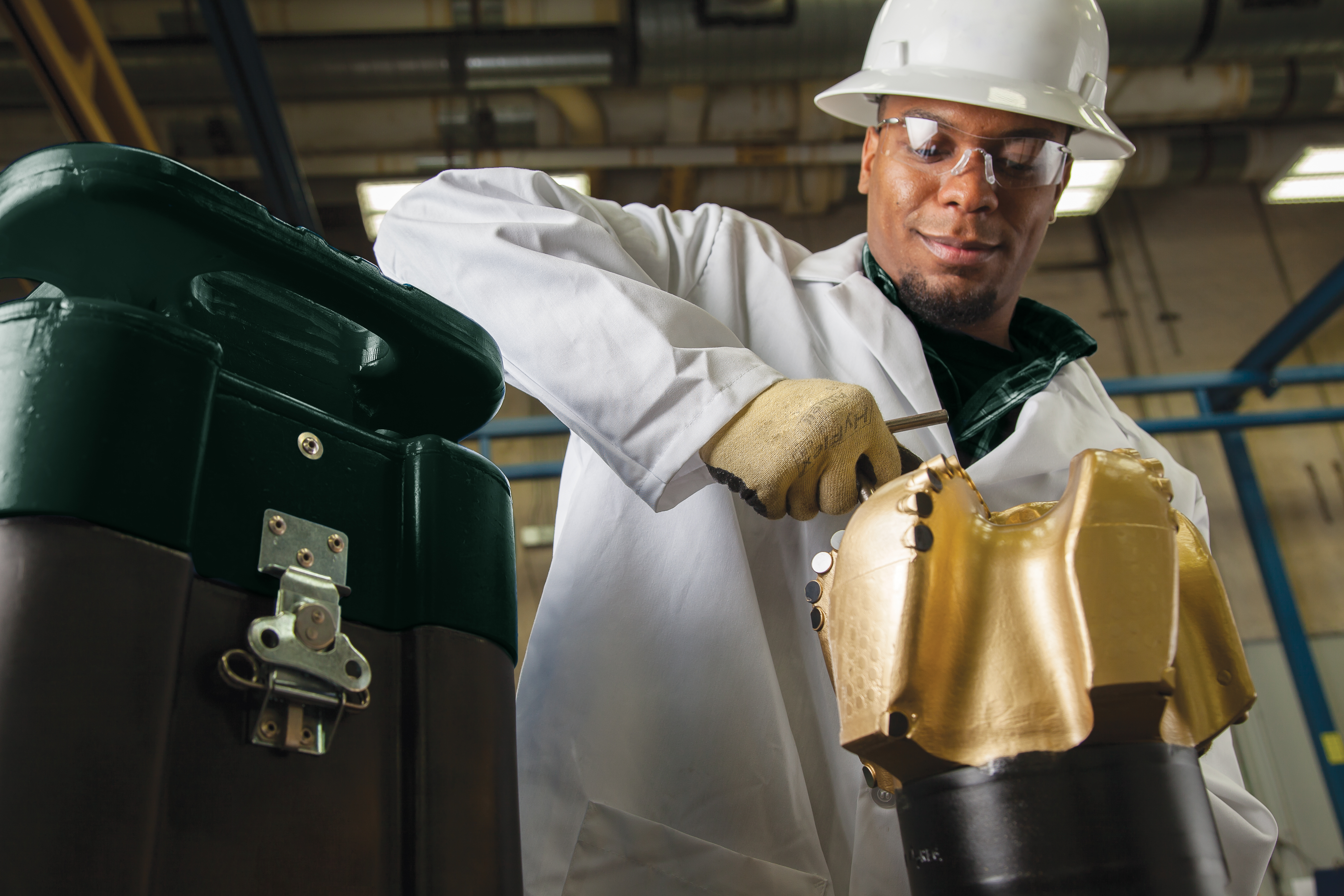 Invest for growth
To invest for growth, we continued to use the proceeds of our divestments for several tuck-in acquisitions and strategic expansions of high-growth differentiated parts of our portfolio. Our acquisitions of AccessESP, Quest Integrity, BRUSH Power Generation and more are important examples of this strategic pillar in action. Another example was the opening of our new Chemicals manufacturing center in Singapore to better serve OFSE customers and growth in the Eastern Hemisphere.
Invest for Growth: Tuck-In Acquisitions
As a critical component of our company strategy, strategic acquisitions for both OFSE and IET in 2022 have helped solidify Baker Hughes' differentiated positioning and enrich our customer offerings in energy and  industrial markets
AccessESP
As a technology leader in the alternatively deployed electrical submersible pump (ESP) market for OFSE, Access ESP complements Baker Hughes' Production Solutions portfolio and helps customers cut intervention  costs, maximize well productivity, and enhance reservoir recovery rates. Without requiring a rig or the well-production tubing to be pulled, the GoRigless ESP System cuts workover downtime by more than 80% versus traditional ESP replacement, creating a truly differentiated solution for customers.
---
Quest Integrity 
With the unique capability to inspect unpiggable lines, Quest Integrity is a global leader in asset integrity and reliability management solutions. This acquisition boosts Baker Hughes' asset integrity solutions for "difficult to inspect" pipelines, adding capability for inspection of furnace tubes, loading terminals, jet fuel lines, along with other industrial markets. Combined with our existing offerings, we expect to deliver expanded asset-inspection solutions for the energy and industrial sectors.
---
BRUSH Power Generation
BRUSH Power Generation is a highly regarded electromechanical equipment provider and a long-established, trusted supplier of Baker Hughes. Integration of BRUSH enhances Baker Hughes' electrification offering and supports strategic commitment to provide cleaner energy solutions. Aligned with our strategic commitment to lead in providing decarbonization solutions for the natural gas industry and historically hard-to-abate sectors, we will leverage this acquisition to optimize our supply chain and expand our scope on customer projects.
Position for new frontiers 
To position for New Energy frontiers, we established new partnerships and made new early-stage investments and acquisitions in 2022, including HIF Global, Mosaic Materials, NET Power, and GreenFire Energy. Our momentum in New Energy orders is growing, and 2022 marked our largest volume booked to date ($400+ million). This is not only a positive financial marker for Baker Hughes; it is also a positive sign of our leadership in driving industry-wide emissions reductions and partnering to combat climate change.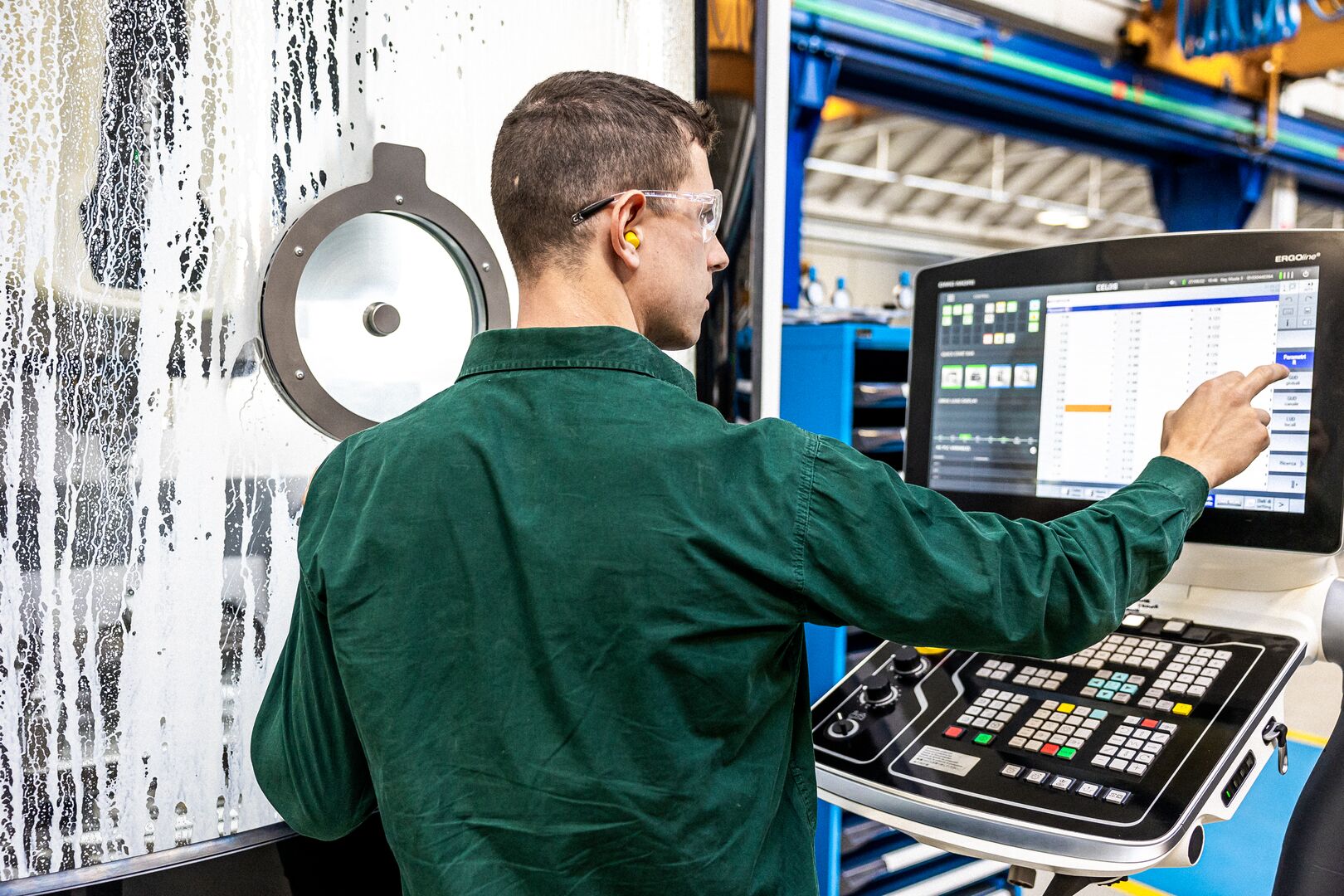 As part of our transformation, we made several leadership changes to ensure Baker Hughes is best positioned to capitalize on long-term growth. These changes will not only help to bring external perspectives to Baker Hughes but will sharpen our focus on execution and growth across our portfolio. 
Our entire team continues to reflect our core values — grow, collaborate, lead, and care — as well as our continued belief that unique ideas and perspectives fuel innovation, and our differences make us stronger. They continue to embody our inclusive and welcoming culture where innovation can thrive. I believe their experiences are well-suited to drive our portfolio of world-class technologies and services toward new growth horizons.
---